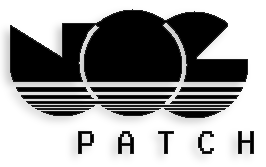 Welcome to the "officialy unoffical" site for the development of the UOC patch, by MSFN Member looking4awayout. This area serves as a landing page containing all relevant links and downloads relating to the patch.

The UOC (short for Ultra One Core) Patch began as a small experiment to customize Firefox browsers on old systems for the modern web. Starting with Pale Moon, and eventually moving to New Moon, the UOC Patch has now expanded to support many browsers from the 38 ESR Codebase up to the 52 ESR codebase, specifically focusing on supporting the browsers made by MSFN user RoyTam1. After many trials and errors the Patch reached a stage of significant performance improvement. It has only gotten better since, with dozens of releases since the first public release.

RELEVANT LINKS:
MSFN forum discussion thread.
The patch download centre.
Macintosh Version of the patch.